We Have Dumpsters For All Your Residential & Commercial Jobs
Avon Dumpster Rental – Dumpsters For Indy Is Your Trusted Dumpster Rental Company
Are you in need of a reliable and convenient dumpster rental service in Avon, Indiana? Look no further than Dumpsters For Indy. We are your local experts, providing top-quality dumpsters for all your residential and commercial waste disposal needs.
We offer dumpster roll-off services which involve the use of specialized dumpsters that are transported to your location on a large, heavy-duty truck. They are designed to be "rolled off" the truck and onto your property, allowing for easy placement and removal. With their open-top design and substantial capacity, roll-off dumpsters are suitable for construction projects, managing a commercial site, or handling a major residential clean-out, our dumpster roll-off services are the perfect solution for your waste management needs.
Dumpsters For Indy is your professional dumpster rental company that serves Marion, Boone, Brown, Hamilton, Hancock, Hendricks, Johnson, Marion, Morgan, Putnam, and Shelby Counties and the following cities Plainfield, Bridgeport, Brownsburg, Danville, Speedway, Pittsboro, Mars Hill, Mooresville, Indianapolis, Fountain Square. So contact us today at 317-576-3648 to discuss your requirements and discover the convenience, efficiency, and versatility of our roll-off dumpsters.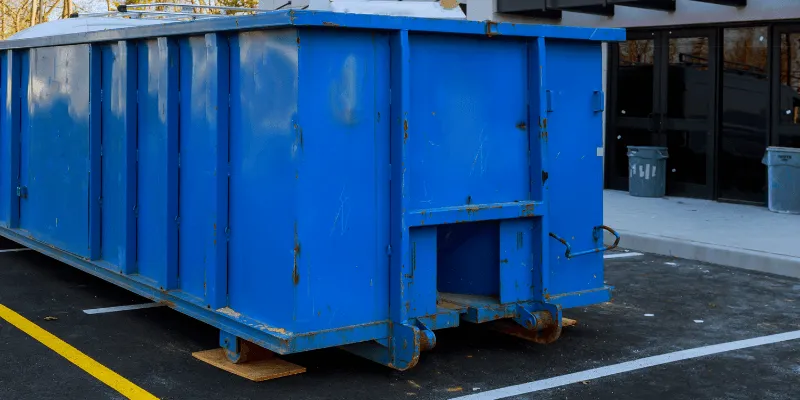 Doing An Office Cleanout Or Renovations Rent A Dumpster From Dumpsters For Indy Avon
DUMPSTER RENTAL COST FOR Avon IN : AFFORDABLE PRICES
At Dumpsters For Indy, we believe in providing our customers with transparent and competitive pricing for our rental services. Here's what you can expect when it comes to our rental costs:
10 YARD DUMPSTER FOR 7 DAYS IS $349 (Included tonnage is 2 included Additional days $25 and extra weight is $75 a ton
12 YARD DUMPSTER FOR 7 DAYS IS $399 (Included tonnage is 2 included Additional days $25 and extra weight is $75 a ton
15 YARD DUMPSTER FOR 7 DAYS IS $449 (Included tonnage is 2 included Additional days $25 and extra weight is $75 a ton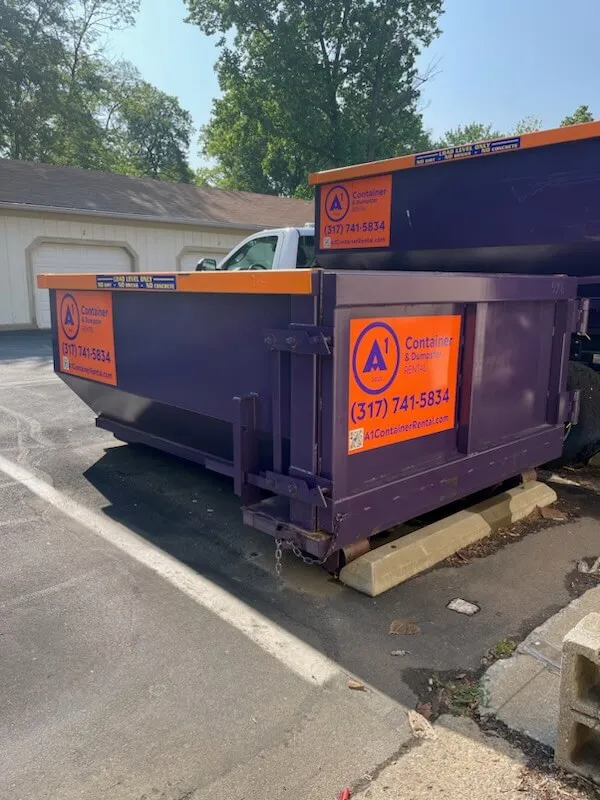 Flexible Rental Periods
We understand that each project has its unique timeline. Whether you need a dumpster for a few days, weeks, or longer, we can accommodate your schedule.
Same-Day and Next-Day Delivery For Avon Indiana
We value your time and strive to provide prompt service. That is why we offer same-day and next-day delivery options so you can get it when you need it most. We are committed to ensuring your project stays on track without unnecessary delays.
Free Quotes
If you are looking for a longer or shorter-term rental we offer free, no-obligation quotes for all of our rental services
All-Inclusive Pricing
Our pricing is comprehensive, covering the delivery and pickup, as well as any applicable disposal fees. There are no hidden charges or surprises, allowing you to budget effectively for your waste disposal needs.
Convenience and Ease
Renting a dumpster from us is straightforward and hassle-free. We handle the logistics, including delivery, pickup, and waste disposal, allowing you to focus on your project.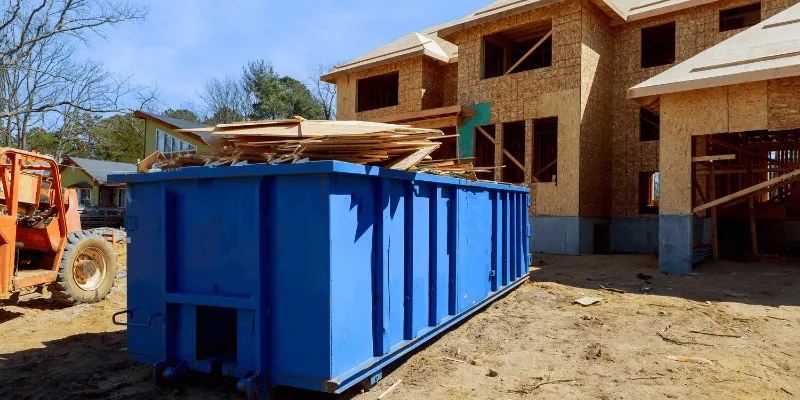 Construction Sites & Remodeling Jobs Are A Great Time To Use One Of Our Dumpsters.
RESIDENTIAL DUMPSTER RENTAL FOR Avon INDIANA
At Dumpsters For Indy, we understand that residential projects come in all shapes and sizes, and each one requires proper waste management to keep your space clean and organized. That's why we offer convenient and reliable rentals for a wide range of projects in Indianapolis, Indiana. Whether you're tackling a home renovation, decluttering, landscaping, or any other residential endeavor, our residential dumpster rentals are delivered right to your driveway to provide the perfect solution for efficient and hassle-free waste disposal.
No matter the size or scope of your residential project, a dumpster rental can help streamline the waste disposal process and make your project more efficient and organized. Consult with a professional rental service like ours to determine the appropriate dumpster size and rental period for your specific needs.
Commercial Dumpster Rental Avon IN
When it comes to commercial projects in Indianapolis, Indiana, proper waste management is crucial for maintaining a clean and organized workspace. At Dumpsters For Indy, we understand the unique requirements of various commercial endeavors, which is why we offer efficient and reliable rentals for a wide range of projects such as; construction sites, retail renovations, office clean-outs, restaurant remodeling, hotel upgrades, retail store clean outs, manufacturing projects, commercial landscaping, retail store construction, and event cleanups.
For all your commercial waste management needs, Dumpsters For Indy offers reliable and convenient dumpster rentals in Avon, Indiana. Our team will work closely with you to determine the appropriate size and rental duration based on your project requirements. Contact us today to discuss your commercial rental needs and experience our exceptional service.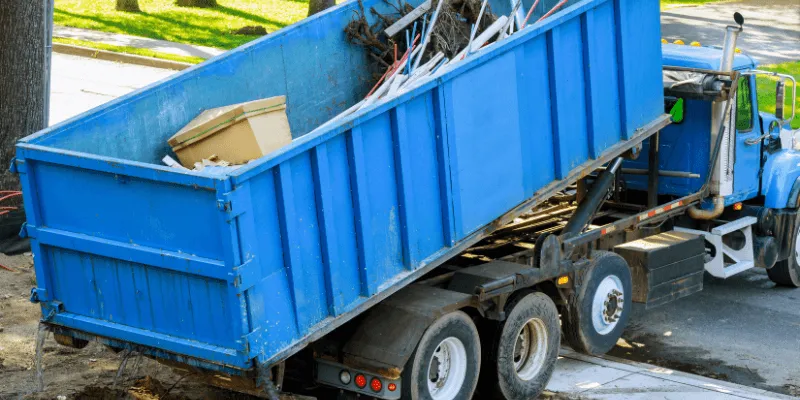 When it comes to reliable, affordable, and efficient dumpster rental services in Avon, Indiana, trust the experts at Dumpsters For Indy. Whether it's a residential project, commercial venture, or any other waste disposal need, we are here to provide the perfect solution. Contact us today to discuss your requirements and receive a free quote
TESTIMONIALS
Great prices and service. I will use it again next time I need a dumpster. —-K. Moore
Picked up and delivered when they said they would and the pricing was very fair. 5 stars across the board.
-D. Lewis
I called and told them about my job and they recommended a 15-yard dumpster for the job and it worked out perfectly. They also delivered it on time and placed it perfectly in our driveway. Thanks for all your help and the great service. —W. Ferguson
The process to rent was very easy and their flexibility was amazing. I needed a dumpster the same day and they said they could get it there. Delivery and pickup went great will use it again if I need to rent a dumpster in the future. —J. Watson
Our Service Area
We serve all of Marion, Hendricks, Johnson, Hamilton, Hancock, Boone, Morgan, Shelby, Putnam, and parts of Madison County.
Dumpster Rental is our passion and customer satisfaction is our focus
Contact us if you have any questions about renting a container. We want you to be informed before making any decisions. We understand that renting a dumpster requires some planning and a financial commitment so we want to ensure that you make a well-informed choice that you will be happy with.